Some weeks ago I had the chance (and the pleasure) to interview a sociologist, specialized in health programs evaluation, for a project I'm working on. We were talking about trends applied to several aspects related to health and during the interview, she told me «Emma, you know that there are big trends, with a long way, and everyone of us has already detected them. Now, the big thing is to translate them into concrete actions, policies. We should be able to implement locally what we know about social trends and figure out how to put into practice them». Here we have the key issue and the main reason in order to analyze trends: obtaining information, getting meaningful insights and finding out how to implement them in order to obtain tangible services, products or even policies.
There are lots of techniques to analyze trends an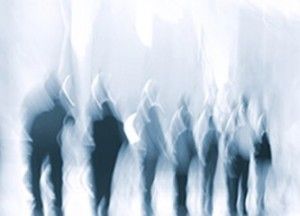 find out evidences in order to see how they will impact into a given context. Some use qualitative methodologies, others use quantitative methodologies, some of us are big fans of mixing both. Whether you use interviews, questionnaires, and any other kind of methodologies, the secret is to detect and apply which methodology is the best one in order to detect how those social trends are going to impact the users (or customers) you are analyzing. The real proof of wisdom is to find real needs and try to fill the gap.
Once done, you will have all the meaningful information in order to map your customers, stakeholders, context and degree of impact of a trend and then, you'll be able to translate and implement those local solutions that become from big trends, but can't be translated in the same way in different contexts. The most important thing, you will have meaningful and real information before trying to launch into the market a service or product, or trying to design and implement a social action or policy. Our job as a social scientists working into the field of trends analysis is not only to detect them and describe them (which is very important) but to propose local and real implementations of the found evidences.
This is what I mean when I talk about applied trend analysis.